Property developers
ReSales-Online is the only place where your new developments can be listed for free and receive Super-Impressions!
A Super-Impression is when your new development is seen by a real estate professional whose property search specifically matches your current availability.
Specifically tailored to the needs of the property developers/master agent
Maximised brand awareness and immediate exposure
Full development price lists
Real-time availability
Manual ability to select published units
Payment terms
Construction dates
Engagement statistics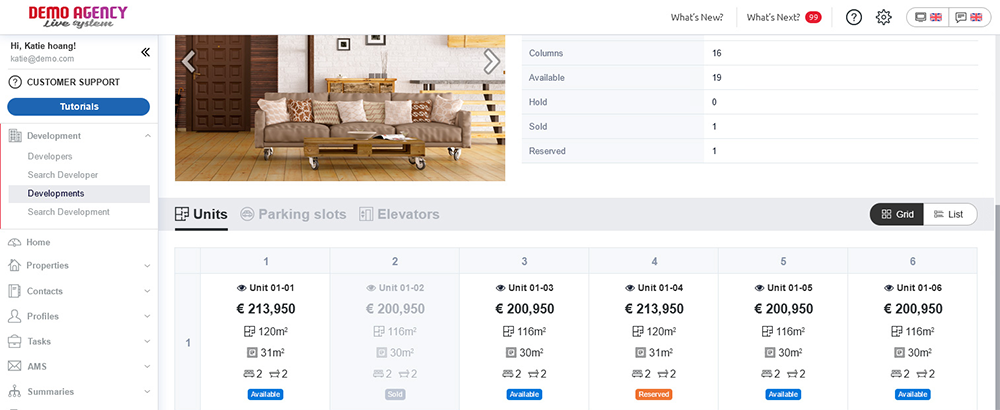 We invite you to join us, free of charge!
It's easy...
We'll upload everything for you
You approve the new development before going live
You directly manage ongoing prices and availability
More information is available at the following links:
All features
Both our plans include the following features:
KB/customer Support Section
We have a fully integrated KB system with over a thousand support articles to help you instantly
Training software
We have built training flows to help you navigate through the system and create a user friendly experience
Unlimited Contacts
There is no limit to how many contacts you add to your account
Unlimited Properties and Photos
There is no limit to the number of properties and images you upload to your account
HTML/PDF Generator
Chose and print from over 30 different window card designs
Email Properties
Email property selections directly from the system to your clients
Rental Management
Each property has a rental calendar so you can *manage* your short term and long term rental bookings directly from the system
Rentals and Sales
Manage your rental properties and properties for sale from your account
Have other questions?
Our Customer Support Team delivers top quality assistance to our members